RCsolver Plus
The ultimate ACI, Eurocode 2 and Eurocode 8 design tool!
RCsolver Plus includes the new Eurocode 8 design feature for the calculation of concrete members according to Eurocode 8 specifications, new structural members, concrete frames, capacity design and new National Annexes! Now RCsolver includes ACI 318-11 capabilities.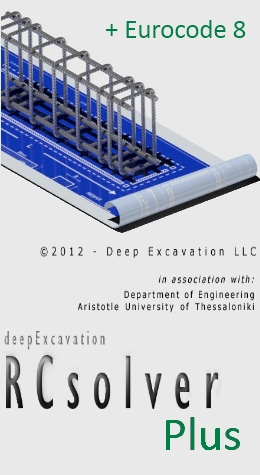 Seminar/Webinar
Seminars/Webinars related to the use of RCsolver software program.
We provide PROFESSIONAL seminars and webinars to professional engineers and engineering students! We are ready to share our knowledge and experiense with you and help you master our software!
FREE VERSION OF RCsolver - Concrete Design with EC2, EC8, and ACI 318

Get full capabiltiies with our free version of RC-Solver once you signup for our newsletter. With the free version you will have to wait 30 seconds for advertisements.

Get the free version now Advertise with RCsolver

Upgrade to the ad free version for only $150

* Direct download link is available in the second e-mail that you receive, since you verify your subscription.
Copyright © 2003 - 2023 Deep Excavation LLC. All Rights Reserved.
Web Development by RedMob